A Fun Neighborhood Tradition: You've Been Booed!
Posted by Jennifer Simmon on Friday, October 1, 2021 at 2:08 PM
By Jennifer Simmon / October 1, 2021
Comment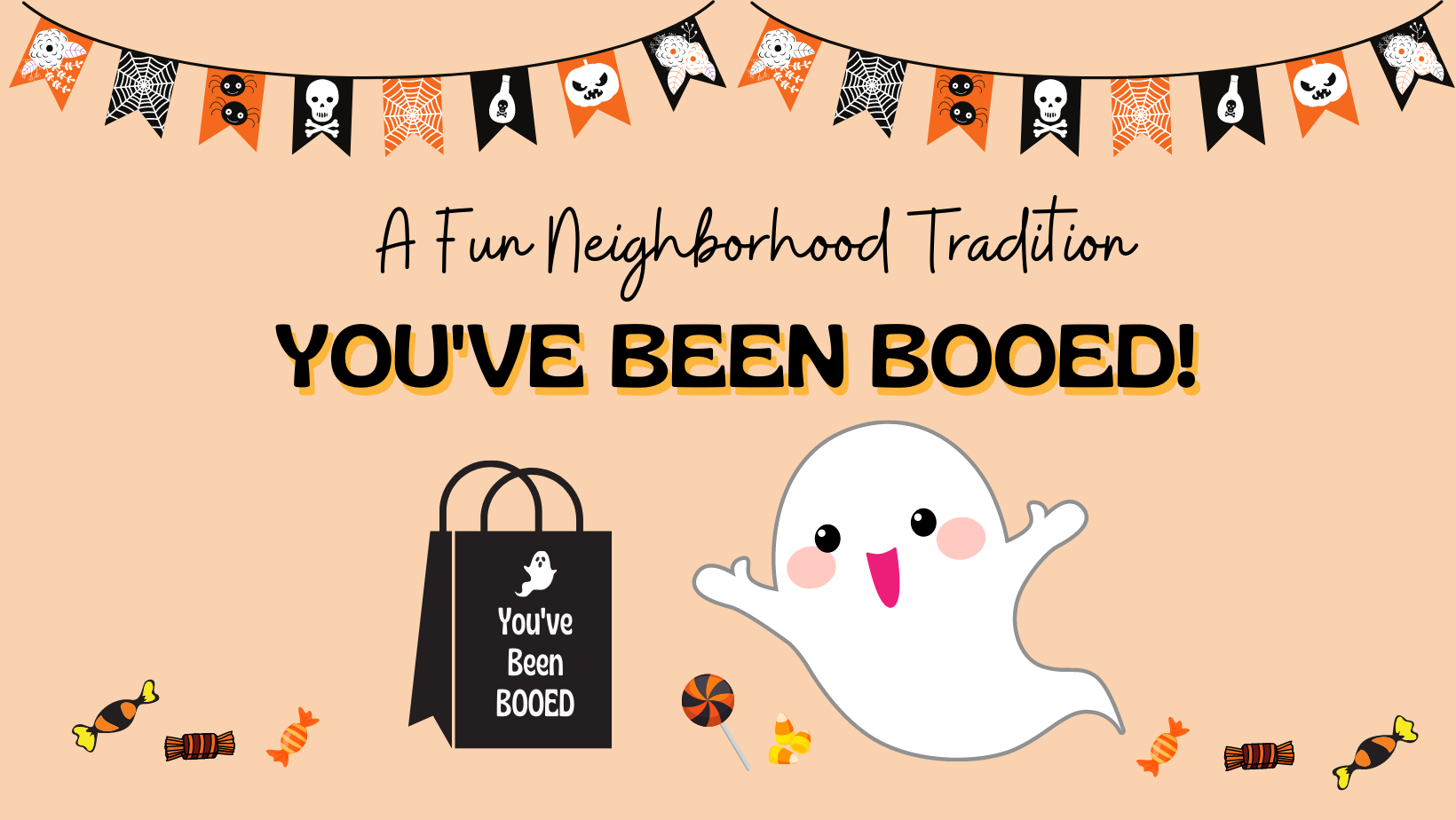 You may be wondering, what does you've been booed mean, and what is it? I personally came across this fun, neighborhood tradition a few years ago.
Here is what you need to know and maybe you can join in on the fun. If you've been booed recently, you're lucky. "Booing" is a really nice Halloween neighborhood tradition which is also sometimes referred to as "ghosting". It involves secretly gifting Halloween treats and goodies to neighbors or people in your local community. In turn, it is hoped that the person receiving the "boo" goodies will in return, pass the "boo" along to two additional people. This will pass on the fun to more residents in the area.
If you are interested in starting this tradition, below are the instructions, along with some free printable signs to get you started.
To start:
Make 2 sets of treats along with the "You've Been Booed" Signs.
Secretly deliver the goodies to 2 neighbors.
If you have received a "You've Been Booed":
Enjoy your goodies.
Place the "We've Been Booed" sign on your door or in a window, where it can be seen.
Make 2 new sets of treats and "You've Been Booed" signs
Secretly deliver the goodies to 2 neighbors who haven't been "Booed".